Hey guys, got some questions about exhaust porting for a turbo application
I'm building a 12a turbo motor at the moment using all n/a parts. The engine was initially built as a naturally aspirated extend port, so the exhaust port has been ported upwards as is commonplace for such engines. It's a typical round port with slightly squared bottom, but I'm thinking about making a few changes, mainly because I'd like the engine to come on boost a little quicker and figure while it's apart I may as well attack it.
If I understand correctly, exhaust ports for turbo engines these days are squared off and ported down (earlier port open time) in order to maximise port area whilst minimising overlap.
What I've been thinking is that I'd like to widen my existing ports a little, squaring them off and opening them earlier by porting downward. Is this going to be feasible with my already later closing ports?
I'm also limited by the rather small 12a n/a exhaust port baffles, so not a huge amount of material is going to be removed.
Pic of current ports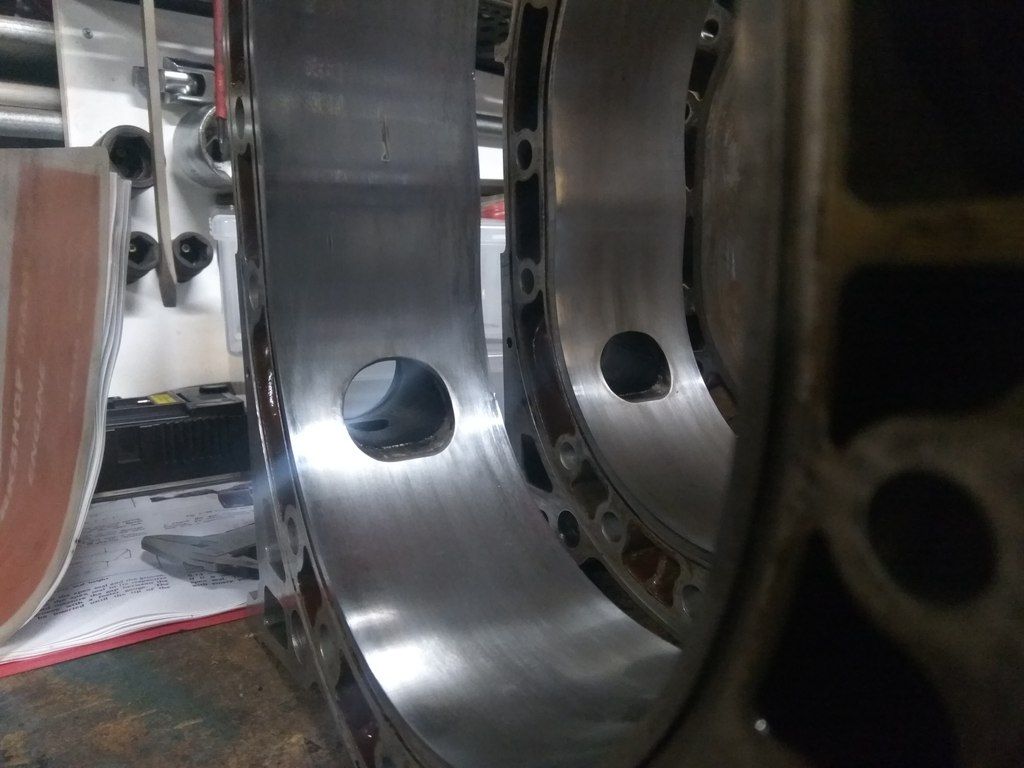 As a side note, this is the inlet port I'm working with. The scribe mark indicates the shape I'm considering changing it to.
I've been running the engine for a few years on 14psi with a T04z 1.0 split pulse rear and it doesn't make full boost until around 6000rpm.
Any thoughts on these proposed changes would be great!
Edit: Oh, here's a bit of an example of the modern age turbo type ports I'm talking about. This is on a 13b by Defined Autoworks, so won't be that large, but along those lines.